About Us
We are a friendship club operating in the Amherstburg area since October 1973. Our club is a not-for-profit charitable organization that currently has over 160 members (Oct2022) members from around Essex County.
We provide a chance for older adults to meet people in their community, make new friends, and participate in fun activities that can enrich their lives.
Our success is due to the hard work of volunteers who look after the club's day-to-day business and activities.
There is no age limit to participate and become a member.
New members are welcome.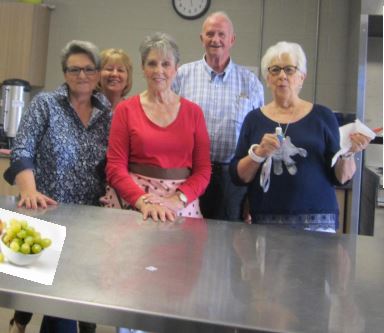 bingo The f How to Join
Joining is easy. Come to the office at the  Town of Amherstburg Libro Centre at 3295  Meloche Rd. Bring your $10 membership fee and speak to one of our executive members…most likely, you'll speak with Dorothy, June, or Judy .
Your 2023 annual membership entitles you to  participate in all our activities like weekly card games (euchre, pepper, cribbage, and bridge), line dancing, and bingo. The fees range from $2 per person for the card games. The bingo and line dancing fees are set by the organizer. Got bingo questions…call Rosalyn at 519-736-7139 or Jan at 519-736-5307 for line dancing questions. 
You can also attend our playing card tournaments where all the registration money is returned to the winning members as prize money. Also, as a member you can attend our special  occasion meals.
Come and see for yourself. You can attend  our weekly game activities a few times. Decide for yourself if you would like to join. We hope to see you soon.